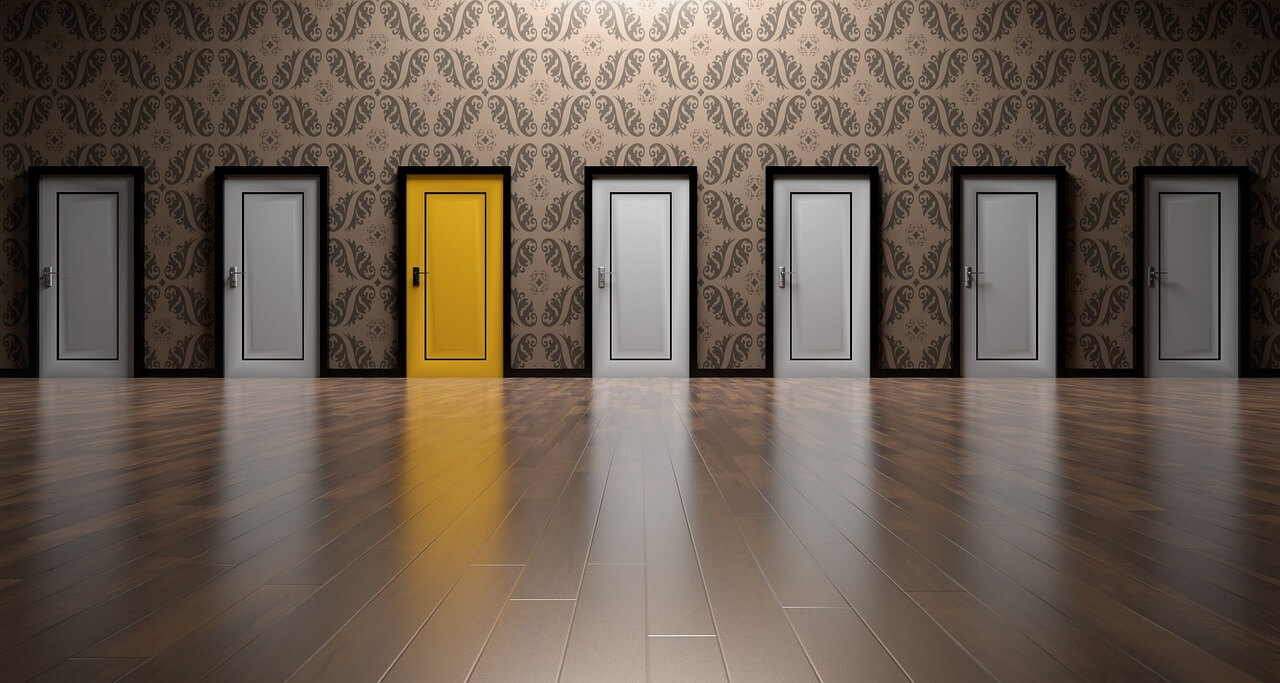 Don't shrug your shoulders just yet! It is not as straightforward as it may seem to you. The struggle is real!
Ever since stock photos became a thing, people have been scratching their heads over whether to use original photos or stock images for their websites.
The answer is not that simple. Both kinds have their pros and cons. That is what you will learn in this article to determine which ones to use for your website.
Let's get started
Stock Photos
Stock photos are images that are already created by an artist and are available for use on a stock images website under a license. People pay a certain price to the curator and the author to purchase the rights for using these pictures in various ways. It makes them the legal "owner" of the content, while the actual creator still holds the copyrights.
People use stock images in their social media campaigns, blogs, personal and commercial projects, web designs, marketing and promotional plans, and so much more.
Why go for Stock Photos?
There are a number of reasons why you should opt for stock photography. We've highlighted some below:
Reasonably Priced
The most common reason people go for stock photos is that they are cheaper than original photos. Several stock images websites offer countless images and other visual content either for free or at a reasonable price.
Some great websites like Shutterstock even offer a free trial, which can be a relief to people or businesses who are on a strict budget.
Quick and Easy Access
As stock photos have already been taken and uploaded on these repository websites, these images are readily available for use. All you have to do is some searching, pay online and download the pictures. There you go; all the pictures you need are yours to use as you like.
These stock image websites have easy search features and even allow you to download a collection of photos for free or at a price that is nothing compared to their quality.
What makes stock photos a less-than-ideal option
While stock photos are definitely becoming the talk of town, they might not be an ideal option for the reasons given below:
Lack Originality
This is quite obvious, isn't it? Given these photos are available to everyone, using them for your website can be a little risky. You don't want to put up a stock photo of a girl with a phone to her ear on your "Contact Us" page. Imagine your peers using the same picture on their website. You could lose trust among your clientele.
Get into your customer's shoes and see how you would feel if the service or product you received is not what you sold them in the pictures?
Too Cliche
Stock photos are generic photographs. They are not designed to serve one business or one blog. They are made to cover a whole sector. So, if you aim to use these pictures to represent your brand, that might not be a wise idea.
Moreover, stock photos are repetitive, and chances are you might not even find something that is the exact representation of your brand.
Original Photos
As it is clear from the name, these photos include original content that you either create yourself or hire a professional to develop for you. In any case, these pictures are yours to keep and use, hands down!
Bonus Tip: You might want to do some copyrights paperwork if you hire a professional to capture these pictures for you.
Why go for Original Photos?
We insist on the use of original photos as opposed to stock photos for the following reasons:
Original and Tailored
As the name goes, original photos are simply "original," and the possibilities of getting original photos are endless. You can experiment with them to get what you need precisely. You have complete control over the outcome of the pictures.
Original photos are tailored to your brand's needs. What better way to voice your brand than through original photos?
Ease and Freedom of Use
Original photos bring with them ease and freedom of use. They are yours, and you can use them however you like – the benefits are limitless. You don't have to worry about copyrights either, as you might have to when using stock photos, especially from inauthentic sources.
Original photos really save you from unnecessary worries that come with stock photos which put a cap on the number of ways you can use them.
What makes original photos a less-than-ideal option
While the pros of original photos definitely beat the cons, they can still not be an ideal choice for you in certain circumstances. Let's see why:
Expensive Deal
Who doesn't want original stuff? But let's admit, originality comes at a high price. Hiring a professional photographer to capture photos for you is surely going to cost you a lot. Not to mention the cost of hiring the equipment to be used. And if your project requires models, that's another bunch of bucks out of your wallet.
Even if you are doing it yourself, there's still the cost of equipment and models, not to forget the editing tools and software. Unless you do photography as a hobby, investing in all this can be an expensive deal.
Time-consuming and Requires Effort
Original photos take time to show results. From planning a location and hiring the personnel and equipment to taking the photographs and editing them, original photos require not only effort but a lot of patience too. It's a time-taking game.
But once everything is done, the results are worth the time and effort.
The Final Verdict
As mentioned in the beginning, there is no one clear answer. It all comes down to what you need the photos for. Keeping the pros and cons of both in mind, you can decide what suits you best for your website. Good Luck!